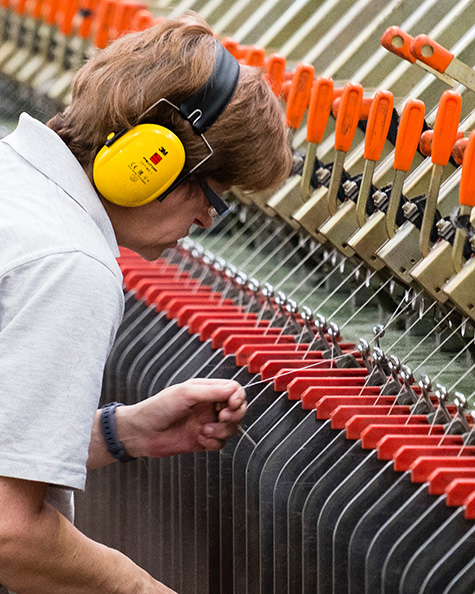 We encourage young people to explore careers in the textiles industry and enable students to take innovative concepts from crucible to loom, and on to market. This translates into support for apprenticeships, work placements, conferences and seminars, and more. In recent years, we have funded the Crafts Council's Make Your Future programme and the Trailblazer Apprenticeship Standards (co-funded by The Drapers', Weavers', and Dyers' Companies).
In 2019, major new grant commitments included £150,000 to UK Fashion & Textiles to support trade shows and help build the international reputation of the UK textiles industry. We also co-funded the UKFT Young Technician Training Fund with The Drapers' and Weavers' Companies, and The Weavers' Company 'Entry to Work' programme.
The Textile Centre for Excellence receives funding from us for the Apprenticeship Champion Programme, and we've committed £50,000 to the Edu4Tex – bringing together schools and sector bodies for the purpose of developing a new approach to the promotion of the textile sector.
We made a grant of £30,000 to The Prince's Foundation, supporting Future Textiles at Trinity Buoy Wharf London. The project brings together industry and education in two unique settings, training the next generation with skills for the textile industry and providing a range of no-cost workshops suitable for secondary school teachers, pupils and those seeking employability skills.
Our successful partnership with creative business incubator Cockpit Arts continues to flourish. Our grants have provided equipment as well as bursaries for graduate weavers, who benefit from the facilities and business mentoring programme Cockpit offers.
Meanwhile, we continue to support the Materials Fund and other bursaries at UAL, Central Saint Martins.
Recent Grants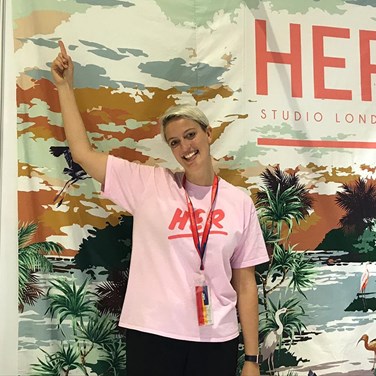 We awarded £150,000 to UK Fashion & Textiles (UKFT) for export support at Trade Fairs over three years (Paris, Shanghai and Milan).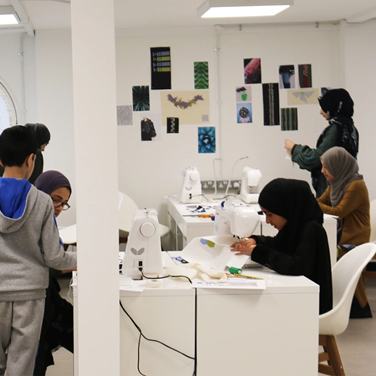 We were proud to contribute £30,000 to launching Future Textiles at Trinity Buoy Wharf in London, a project from The Prince's Foundation, in 2019.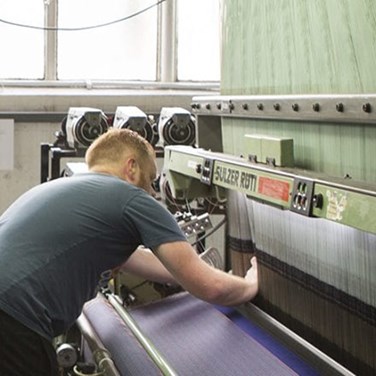 The Company contributed £10,000 to the UKFT Young Technician Training Fund (co-funded by The Weavers' Company and The Drapers' Company) to help young UK technicians train with machinery builders at overseas training schools.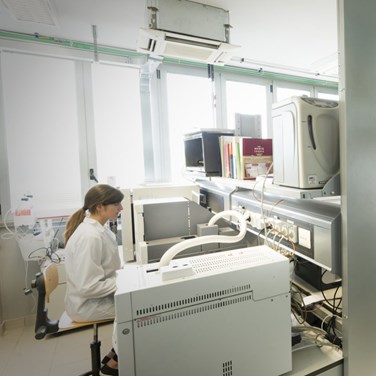 The Textile Centre of Excellence (TCE) in Huddersfield received £50,000 from The Company for Edu4Tex, an alternative educational pathway aimed at attracting young people to pursue careers in textiles.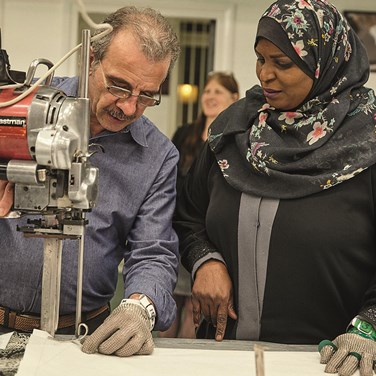 The Fashion-Enter Ltd Tailoring Academy opened in London with funding from the Mayor of London's 'Good Growth Fund' as well as £24,500 from The Company.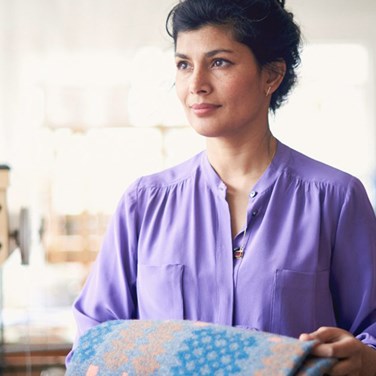 Majeda Clarke was one of the first Clothworkers' weavers at Cockpit Arts; she has now finished her residency at Cockpit and become an award-winning artist with her own studio.
We gave £15,000 to Central Saint Martins for the Materials Fund and Clothworkers' Print Bursary to support students on textiles programmes.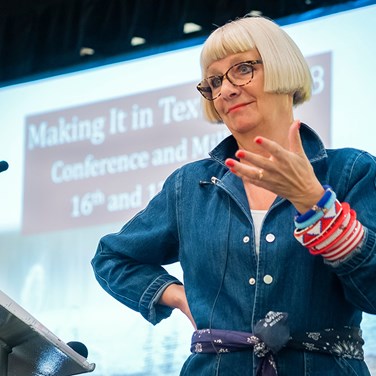 For five years, we have co-funded the annual Making It in Textiles conference in Bradford, a unique opportunity for textiles students to meet with industry experts and go behind-the-scenes in UK mills.